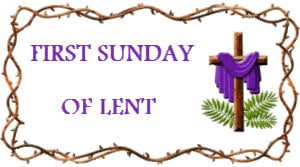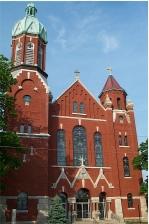 We would like to dedicate this web site to those who have gone before us, those who will follow us, and those today who strive to make this a holy and happy parish family.
LENTEN COMMUNAL PENANCE SERVICE WILL BE HERE AT SAINT MARY'S ON MARCH 19, 2018 BEGINNING AT 6:00 P.M.
CIA Youth Group News:  If you ordered Superbowl Subs you can pick them up after the 7:30 & 10:00 a.m. Masses in the gym this Sunday (February 4).  On Tuesday, 2/6, Thursday 2/15, Thursday 2/22 and Tuesday 2/27 all youth Grade 8-12 are welcome at SSPP Parish Center anytime from 3:30-7:00 p.m. for homework (WiFi available), Group Chat, and snack!  On the school early release days February 8th and 20th, Middle and High School Rooms are open after school from 2-5 p.m. at SSPP Parish Center for homework, Group Chat, and snack.  And finally on Sunday, February 11th will be Movie Night for all youth Grades 5-12 in Gollner Hall at SSPP.  Please bring a snack to share.  Please see Saint Mary Church Facebook page for complete February calendar of events.
SAINT MARY FACEBOOK PAGE:  Well, we have started a Church Facebook page.  We are very, very new to all of this so please be patient.  When you go to Facebook search for Saint Mary Catholic Church and you should be able to see us.  As we learn more about how to use this we will post items there as well as here.  Any suggestions would be most welcome and appreciated.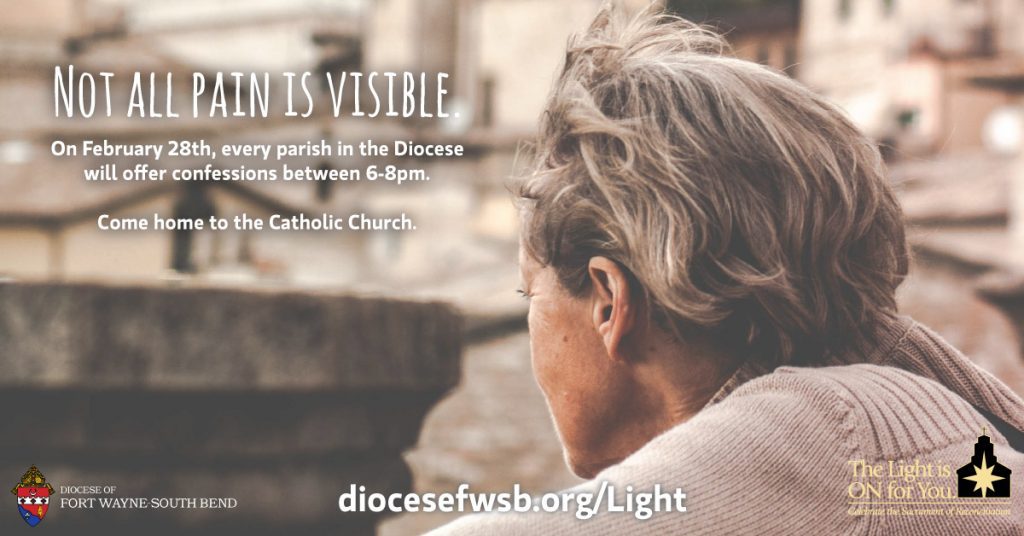 This year in parishes across the Diocese of Fort Wayne-South Bend, the Sacrament of Reconciliation and time for prayer will be held on Wednesday, February 28 from 6:00-8:00 p.m.  Consider making a commitment this Lent to join the Church in praying for an abundance of the healing grace of God's forgiveness and love.  Learn more at www.diocesefwsb.org/Light .
Think to yourself:  how long has it been since you last received the mercy of the Father through the Sacrament of Reconciliation?  In the Catholic Church, we have the unique and beautiful gift of the assurance of forgiveness and reconciliation with God through the Sacrament.  If you need God's healing and forgiveness why not visit the confessional on Feb. 28th.
MASS FOR THE SICK: Saturday, February 17 at 1 p.m. at the St. Felix Catholic Center.  Rosary will begin at 12:30 p.m.  ALL ARE WELCOME!!!!