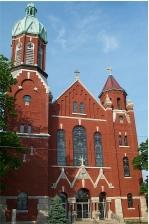 We would like to dedicate this web site to those who have gone before us, those who will follow us, and those today who strive to make this a holy and happy parish family. Welcome!
NEW PARISHIONERS
Every Catholic needs to know that he or she belongs. If you are looking for a parish home, we would be happy to welcome you to our Saint Mary Parish.
Please call the rectory at (260) 356-4398 to become a registered parishioner.
---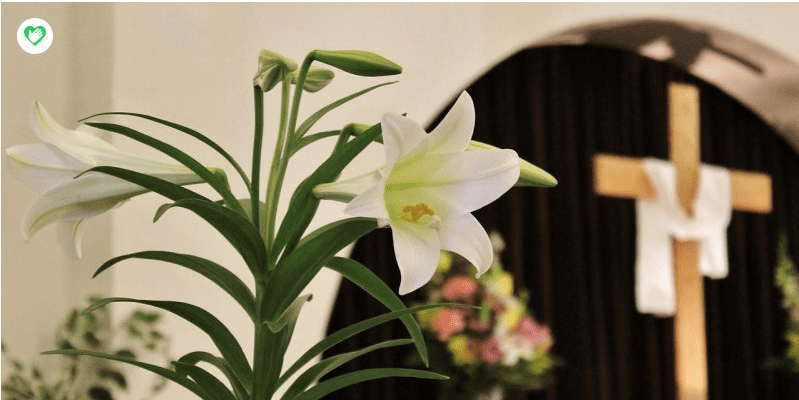 2023-2024 (37th) Annual Bishop's Appeal
As the Father has sent me, even so I send you (John 20:21)
The Annual Bishop's Appeal supports all ministries and offices of the Diocese, while also supporting all 81 parishes and 2 oratories of our Diocese. Parishes keep 100% of the funds raised above and beyond their parish goal.
If you have questions about the online appeal giving please email us at stewardship@diocesefwsb.org or visit our website at www.diocesefwsb.org/aba
Click Here to Pledge or Donate to the 2023-2024 Bishop's Appeal
---
Contact Information Verification Form Click Here
---
ST. VINCENT DE PAUL
You are invited to the 7th Annual Friends of the Poor Walk on Sunday, October 1st to benefit the St. Vincent de Paul Society! Head to Parkview Field for a tailgate party with an ice cream truck starting at 1:00p.m. followed by the walk/run at 3:00p.m. Several distance options are available: 3 miles, 1.25 miles, or a 1/3-mile loop. All Proceeds from the Friends of the Poor Walk will directly help local families in need with food, rent, utilities, clothing, furniture and transportation. Donate or register online in advance at https://fopwalk.org/eventlisting/eventdetail/?eventid=2836 to be eligible for t-shirts and prizes! Further details about the St. Vincent de Paul Society can be found on their website at www.svdpsfw.org.
---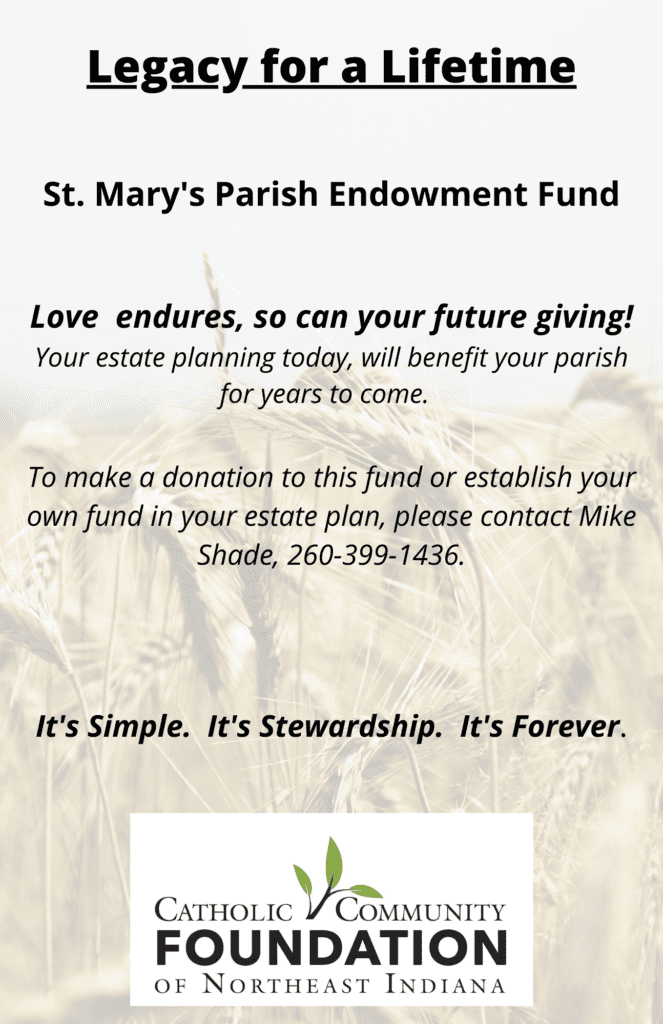 ---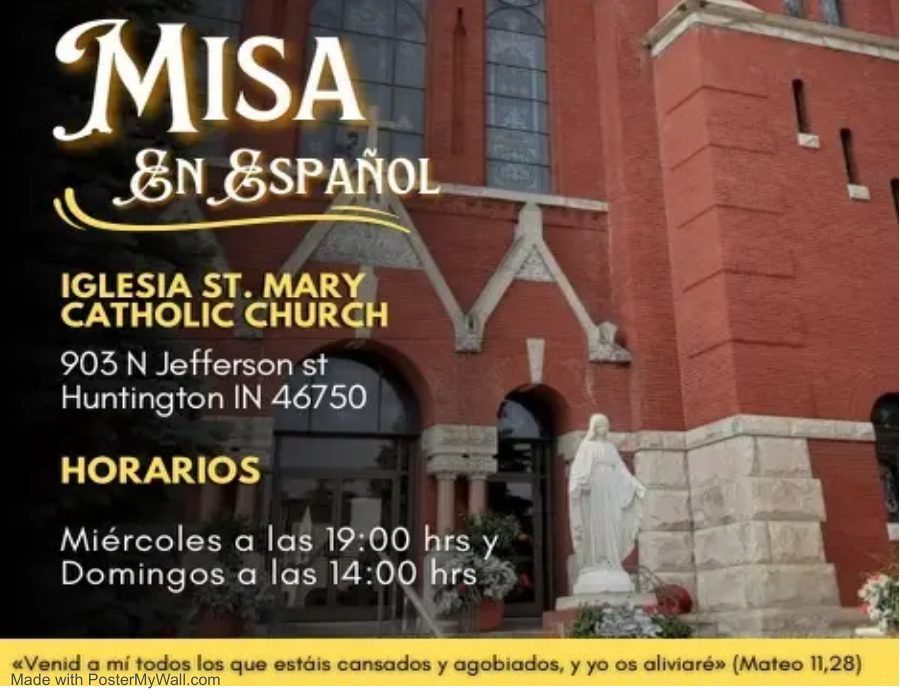 ---
Facebook Saint Mary Catholic Church Huntington Facebook Group
https://www.facebook.com/groups/1877149059328825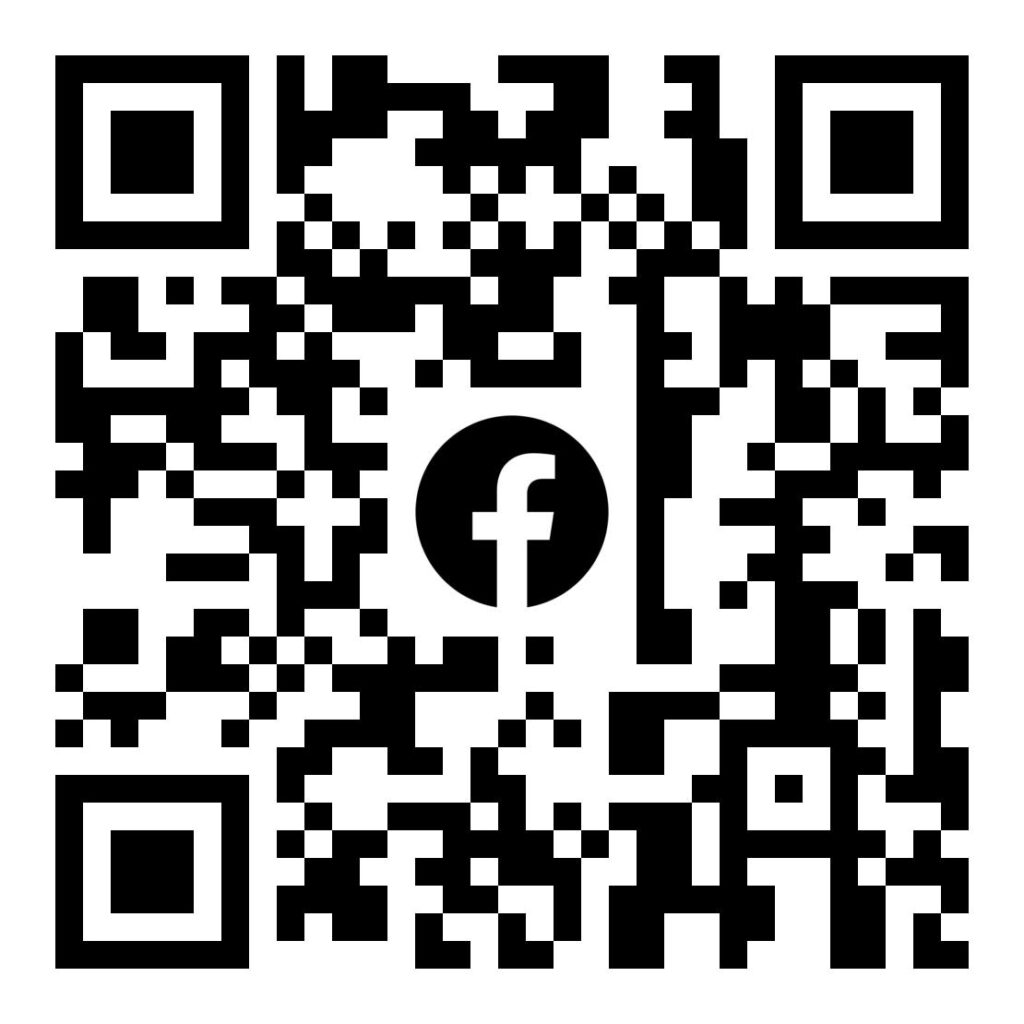 ---
Online Giving: https://www.osvhub.com/stmaryhuntington/giving/funds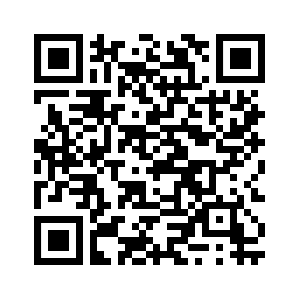 ---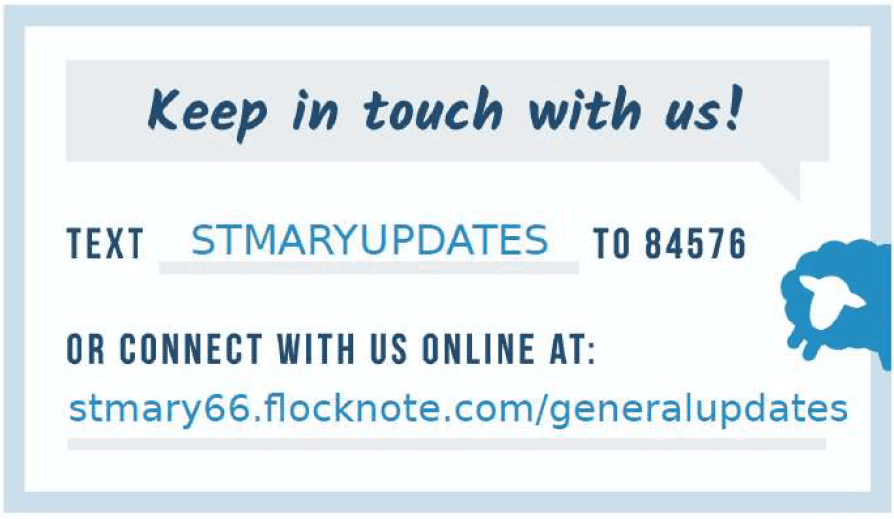 ---